One Community, Many Stories
MCDL's new community reading event, centered on a theme of family history, is a chance for children, teens, and adults to read and discuss shared books. Discover the titles, author visits, and more!
Book Clubs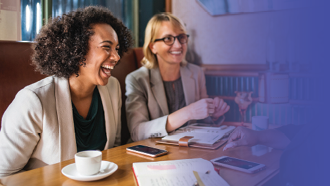 Request a Book Club Bag
Get your book club up and running! Each Book Club Bag contains 10 copies of the book and discussion questions. Bags check out for six weeks at a time. Additional formats like audiobooks or large print are available for most titles.
Find a Book Club
Find a book club at a library near you.
Recently Read by Bethany
Almost American Girl: An Illustrated Memoir
by Robin Ha
How to Make Friends with the Dark
by Kathleen Glasgow
I Will Always Write Back
by Kaitlin Alifirenka
Monday's Not Coming
by Tiffany D. Jackson
This Is How It Always Is
by Laurie Frankel
When Stars Are Scattered
by Victoria Jamieson
Bethany is an associate at Highland Library