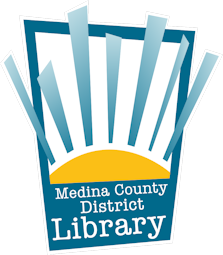 ---
Voter Registration
Voter Registration
Register To Vote
Voters registrations forms are available at and can be turned in at all MCDL locations. You are qualified to register to vote in Ohio if you meet all the following requirements:
You are a citizen of the United States;
You will be at least 18 years old on or before the day of the general election. (If you will be 18 on or before November 4, you may vote in the primary election for candidates, but you cannot vote on issues until you are 18);
You will be a resident of Ohio for at least 30 days immediately before the election in which you want to vote;
You are not incarcerated (in prison or jail) for a felony conviction under the laws of this state, another state or the United States;
You have not been declared incompetent for voting purposes by a probate court; and
You have not been permanently disenfranchised for violations of the election laws.
The library must receive registration forms 30 days before the next election.
If the person is eligible, the voter registration form must be typed or printed clearly using black pen. (Forms filled in with pencil cannot be accepted.)
Absentee Ballot Requests
Any qualified Ohio voter may request and vote an absentee ballot without stating a reason.
The Medina County Board of Elections must receive absentee ballot applications by noon on the Saturday before the election. The Library must receive them about two weeks in advance of the election (call the library for specific day) to meet the Board of Elections deadline. Any applications received after that day cannot be guaranteed to make it to the Board of Elections on time.
---
Source URL: https://www.mcdl.info/voters
Links
[1] https://www.addtoany.com/share#url=https%3A%2F%2Fwww.mcdl.info%2Fvoters&title=Voter%20Registration